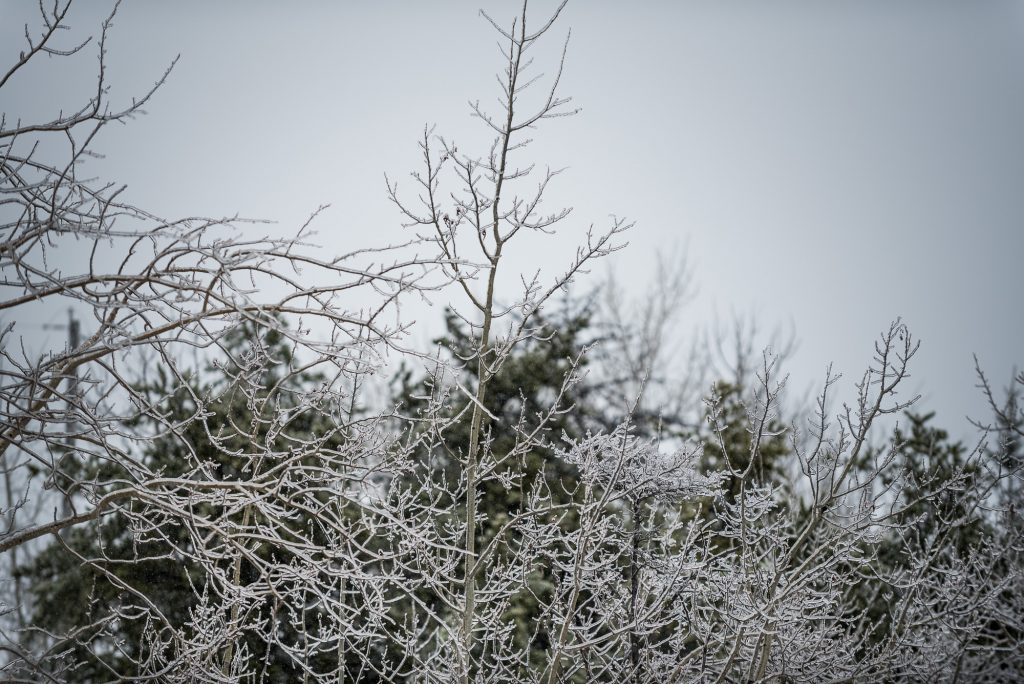 SHUNIAH, ON – April 27, 2017: There has been no known power outages or road closures in the Municipality of Shuniah since the last situational update. There was a much-needed reprieve from ice precipitation with a small amount of freezing rain falling overnight.
Environment Canada is reporting freezing rain and ice pellets are expected to commence around 8am and continue through the day until it changes to snow around 5pm.  Accumulations of 5 to 10mm are possible.
Northerly winds gusting to 40 km/h will continue today. Ice-laden trees and limbs on power lines may result in possible widespread and extended power outages.
Travel is not recommended. Surfaces such as highways, roads, walkways and parking lots will become icy, slippery and extremely hazardous. Beware of branches or electrical wires that could break under the weight of ice. Stay at least 10 metres from fallen power lines.  If downed lines are across a roadway or on fire, call 9-1-1, otherwise they can be reported to Hydro One at 1 (800) 434-1235.
McKenzie School is closed today.   If travel is necessary, it is recommended that residents confirm if businesses and organizations are open before heading out.  Local media are reporting many closures.
Information on how to prepare and what you should do during an emergency can be found on the Ontario Emergency Management website.
Shuniah Fire & Emergency Services is asking the Shuniah community to share photos and useful information with us on our social media sites to assist us in gathering information on how the storm is affecting the Municipality and to include our residents in the discussion. Please use the hashtags #Shuniah and ensure the posts are public so we can see them when posting to your timeline.
Shuniah residents should continue to monitor road conditions and local forecasts.  Hydro One outages can be tracked on their Storm Centre page.  Further updates will be made available on our social media pages and our Emergency Information Page as available.